ABOUT
'SONO', created and directed by Or Fleisher, is an interactive live music performance, performed by LIVYATANIM and captured as an immersive experience both visually and sonically. It was designed for the web and is available on a wide range of devices and prominently VR headsets.
The 'venue' in which the band plays is a dark crater located in a surreal outer-space environment, surrounded by cosmic events and astronomical phenomenons. 'SONO' features three songs, each of them played by the band as the surrounding world changes around them. The music, like the visuals - is binaural, allowing the audience to move around and hear what they would hear if they were surrounded by the band.
Following the creation of 'Myth', their first interactive experience that has already won several awards and is nominated for several more, 'SONO' marks the second collaboration between director and artist Or Fleisher (Phenomena Labs) and LIVYATANIM, extending their centered work around the band's debut album 'After The Waters'.
BEHIND 'SONO'
The making of SONO required the fusing of different disciplines and developing technologies in what was a short yet orchestrated operation. First, each band member was filmed by Fleisher using a high-end camera rig when playing separately, each musician by himself. The footage was later color graded by Ilya Marcus, then added to the virtual world and 3D art that was crafted by Or Fleisher and Ronen Tanchum, also adding one of it's most prominent features - which was making the video spherical (360). The video then had to be rendered as both Stereo - for VR uses, and Mono - for all other versions that would be offered for view on the webpage. The next step was to allow multiple sound sources to 'Mix' in relation to the user's movements when watching the experience on the web. This is one of SONO's major innovations.This technique, although common in video games - was hardly ever used for musical applications and is utilized by this piece extensively.
The mixing process was done by one of Livyatanim's creators and producers - Aviv Meshulam, where each song was then divided to six different audio stems corresponding to six musicians on stage, then lastly, the stems were treated by premier Mastering engineer Aran Lavi using innovative ways to perfect the audio experience of SONO. The team's efforts allowed the concept to be technically possible and through it, to make a significant and powerful step towards the future of VR and music experiences on the web.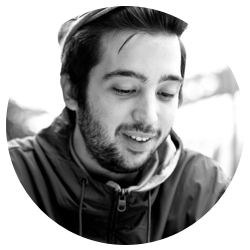 OR FLEISHER
DIRECTOR, ART & DEV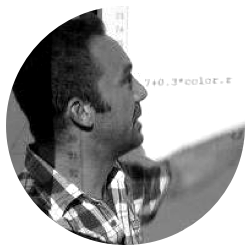 YANNIS GRAVEZAS
LEAD DEVELOPER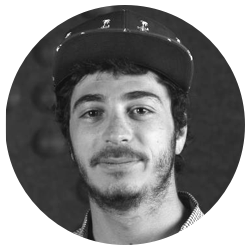 RONEN TANCHUM
3D SUPERVISOR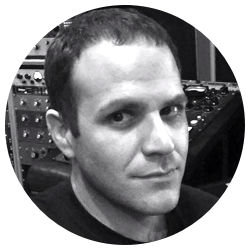 ARAN LAVI
MASTERING ENGINEER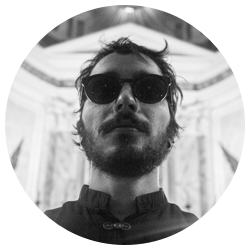 ILYA MARCUS
COLOR GRADER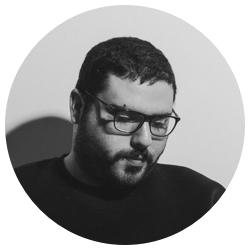 AVIV MESHULAM
MIXER & PRODUCER
CREW
A Phenomena Labs Production
Or Fleisher - Director, Art Director & Developer
Ronen Tanchum - 3D Supervisor & Interactive Developer
Ilya Marcus - Color Grader
Yannis Gravezas - Lead Developer
Aviv Meshulam - Mixing Engineer, Executive Producer
Aran Lavi - Binaural Mastering Engineer

SET CREW
Or Fleisher - Director of Photography, Camera Operator
Tal Meshulam - Assistant Director, BTS Camera Operator
Or Zoref - Grip
Location Courtesy of Ronen Tanchum

LIVYATANIM ARE
Aviv Meshulam
Tomer Baruch

ADDITIONAL MUSICIANS
Young Yosef
Guy Gefen
Dekel Adin
Ori Molad
Carmel Ekman

SPECIAL THANKS
Katia Maloul, Our Families, Tal Meshulam, Aran Lavi, Ben Natan from 'Ha Fontia', Ronen Tanchum, Iliya Marcus, Young Yosef, Guy Gefen, Dekel Adin, Ori Molad, Carmel Ekman, Or Zoref, Tomer Baruch, Guy Fleisher